Shopping in Guangzhou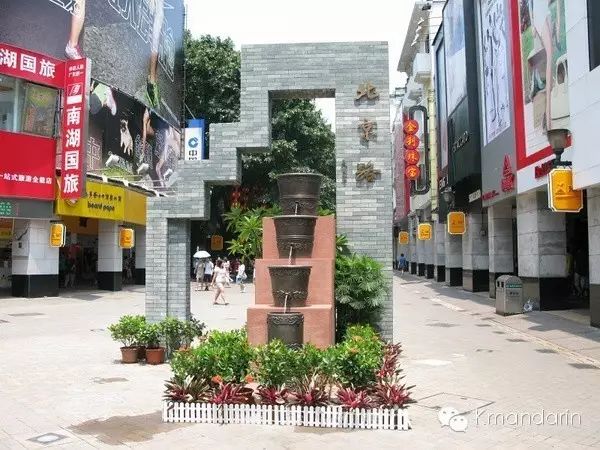 1. Beijing Road (Beijing Lu) is located in the Guangzhou city center area. It is very easy to get to by taking the metro to the Gongyuan Qian Station. This pedestrian street that is hundreds of meters long is crammed full of shops big and small. They sell almost everything imaginable. Remember to bargain for it. It gets really crowded on the weekends. You will be like a local.
The most famous department stores in Guangzhou include Teem Plaza, Grandview Mall and China Plaza. The Teem Plaza has become the new commercial centre of Guangzhou. Here, you find boutiques, shops selling fantastic goods and restaurants.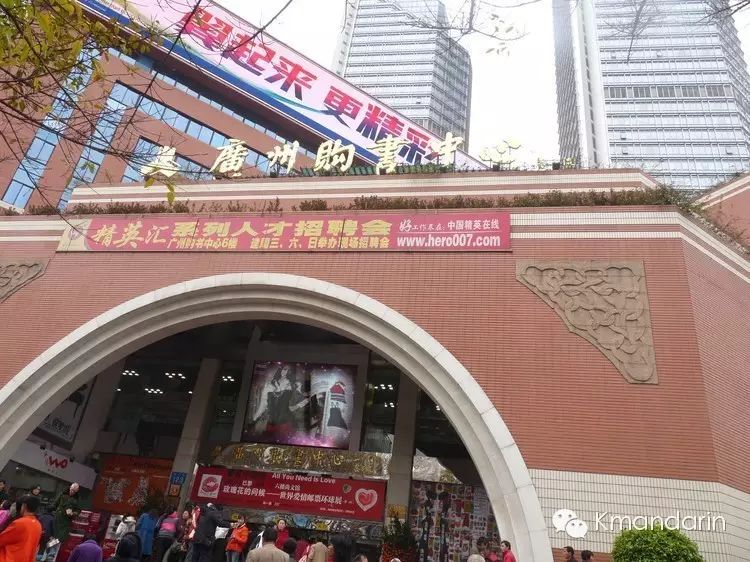 2. Guangzhou Book Centre is located on 123 Tian He Lu. There is a wide range of English-language books, including English translations of Chinese classics as well as English classics aimed at Chinese students (some complete, many abridged). There is also a good selection of Chinese-language textbooks, as well as English-Chinese dictionaries.

3. Visitors might want to start at around Shangxia Jiu Lu as it is the most famous traditional commercial street in Guangzhou. It is located in the Liwan District of Xiguan, a prosperous traditional commercial district. The first commercial pedestrian street in Guangzhou, it is full of Qi Lou – an old architectural style that is popular in Guangzhou and its neighboring areas.
Reflecting the strong Lingnan culture in the area, more than 200 stores lie on this street, along with many brand-name restaurants and teahouses. Shangxia Jiu Lu is restricted to pedestrians only. For those who are interested in Japanese and Korean fashion, go to Zhuangyuan Fang on Renmin Nan Lu. Although it is a small lane less than 200 metres long, the Zhuangyuan Fang is very popular with young people. It attracts numerous visitors through its fashionable clothes, ornaments, and many more items.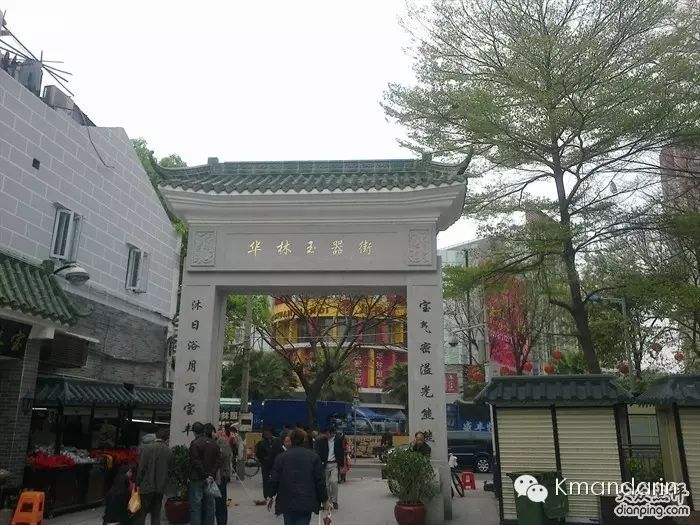 4. Hualin Jadeware Street & Wende Calligraphy and Painting Street located on Xia Jiu Lu, Hualin Jadeware Street mainly deals in retail, wholesale and jade and jewelry processing. It is said that the history of this street can be traced back to the early Qing Dynasty. At present, hundreds of jadeware stores are found here. Best-quality jades from Burma and Yunnan Province are made into jade bracelets, rings and other wares Beijing Road is simply a must to visit when one is in Guangzhou.
This stretch of road is simply bustling with people, music, and lights almost every night. The entire road is lined by small private shops selling their wares, from anything to clothing to electronic gadgets to souvenirs and local crafts. Here, there are two large supermarkets, retail outlets like Giordano and Samuel & Kevin, popular fast food outlets, such as McDonald's and Pizza Hut as well as small eateries and food stalls. It is fun for just people watching. Wende Calligraphy and Painting Street, neighboring the Beijing Lu, is known as Guangzhou Gallery. Stores selling works of calligraphy and craftworks line both sides of the road.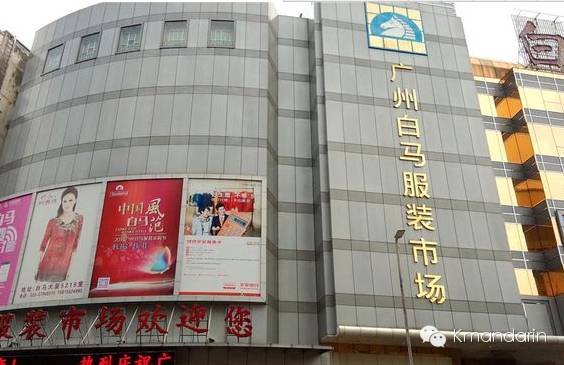 5. Yide Lu Seafood Market is the home of Guangzhou's famous dried seafood. You will find a wide variety such as shark's fin, oysters, abalone and cuttlefish. For those looking for clothes and accessories, there are many places to visit include a few clothing wholesale centres across the Guangzhou Railway Station near Liu Hua Lu, especially the White Horse Clothing Market. It is located on Zhannan Road, very near to the Guangzhou train station. White Horse fields approximately 2,000 shops so you're spoilt for choice. There are also several fabric/cloth/textile markets near Zhongda.
For fake brand-name clothing, go to the Zhanxi wholesale areas, while for Chinese/Korean brands, Baima Garment Wholesale Market is the place. For kids' clothing try Zhongshan 8 Rd Fuli Children's Garment Mall. Highsun Electrical Appliance Market is the right place for those who want to buy electrical appliances.