The results of the new HSK test can serve several purposes:

1.
A reference for an educational institution's decision, making concerning recruiting students, assigning students to different classes, allowing students to skip certain courses and giving students' academic credits.

2.
A reference for employers' decision, making concerning the recruitment, training and promotion of test takers.

3.
A method for Chinese language learners to assess and improve their proficiency in Chinese.

4.
A method for Chinese language training institutions to evaluate training results.
5.
A way of promotion in your business or career.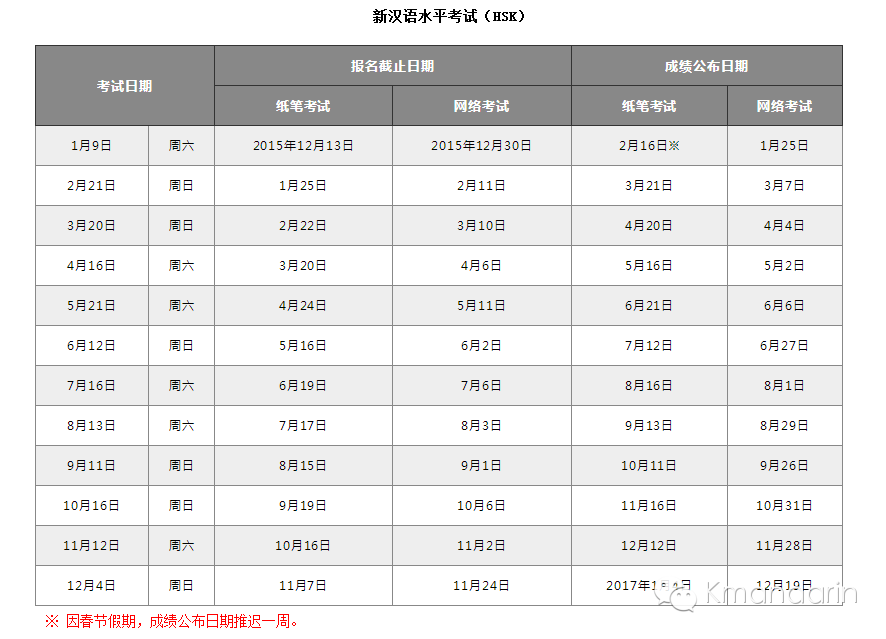 If you have any questions on learning Chinese or want to know more about Chinese learning services, please contact us.
Thanks for following us!
E-mail: kmandarin@126.com
Tel/WeChat:1311-3959490,152-1731-0966
Zhujiang New Town, Guangzhou

Share with your friends if you like this post.